5 Best Political Fundraising Tools For Your Grassroots Campaign
Politics can be a grueling uphill battle. From organizing meetings with constituents to attending rallies and fairs, fundraising for a grassroots campaign is no easy feat.
Luckily, the internet has made it easier than ever for small-time candidates to get their message out to voters and generate cash for their campaign. Politics is all about connecting with people and building relationships, which is why these top-notch fundraising tools are so important. They will make it easier than ever for you to connect with your constituents, collect donations, and stay organized.
With these 5 political fundraising tools, you'll be well on your way to running a successful grassroots campaign.
1. GiveWP
If you've ever wondered how political action committees raise big money, GiveWP is for you. The easiest way to collect online donations, this WordPress plugin shows you exactly how your potential donors feel. You can set up statistics for your campaign and track how many people have viewed your page, as well as look into the percentage breakdown of each donation.
GiveWP is specifically built for WordPress sites. Also considered one of the best WordPress donation plugins. With more than 100k+ users using GiveWP for online fundraising, for political fundraisers, it's a no-brainer solution.
Pricing: You don't pay fees on your donation, unlike the other platforms. Just pay a nominal platform fee annually and you will be good to go.
Accept Online Donations within minutes.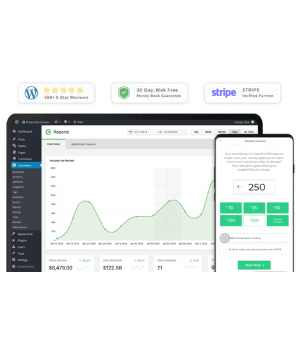 4 Reasons you should get GiveWP:

No Fees on Donations
Easy to set up on your WordPress Website
Customizable donation forms
Powerful donor management
2. Indiegogo
Indiegogo is a crowdfunding platform that has been making the headlines lately. But the platform has been around for 10 years, and is one of the most effective ways to get your campaign up and running. Most importantly, it's easy to use. Start a campaign, set a goal, and share your story. Then, sit back and wait for the donations to roll in.
With an all-in funding fee of just 5% plus 30 cents, it's one of the most affordable ways to get your message out there. Plus, there are no monthly fees, and no hidden costs.
Once your campaign is finished, make sure to check out the Indiegogo's Guide to Success. It has 100+ helpful tips for crowdfunders of all kinds.
3. Donorbox
Donorbox is one of the most widely used political fundraising platform in the world. With more than 50,000+ nonprofits showing faith as their preferred online solution, many political organisations have joined in and raised millions of dollars for their political campaigns.
With wide features such as crowdfunding, peer-to-peer, text to give, QR codes, one can easily setup a political fundraising campaign within minutes without any technical know-how.
The best part about Donorbox is its fees. They charge 1.5% fees from the received donations. It is one of the most lowest and affordable political fundraising tool right now. If you compare this with GiveWP, we would recommend Donorbox only because of the features available. The team behind Donorbox is rapidly developing a suite of donation tools to maximize the experience for donors and make it seamless.
Hence, a no-brainer solution for any political organization to sign up.
Top Pick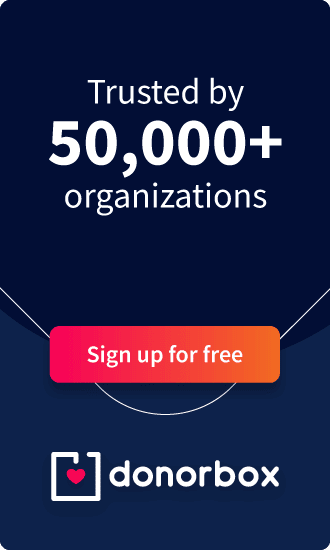 Donorbox
Start fundraising in 15 minutes (absolutely free)

Easy to the setup donation page
Lowest fees of just 1.5% on donations
Can start fundraising in just 15 minutes
No technical experience is needed
Hassle-free donation experience
4. Crowdpac
Crowdpac is a newer platform, and one of the most engaging political fundraising tools available. Not only can you create and manage your own campaign, but you can also get involved in other people's campaigns.
Become a "crowdfunder" and help out your favorite candidates and causes. It's a great way to get some campaign experience under your belt, and it's free to sign up. Get involved with other campaigns, offer technical advice and make some friends along the way.
Once your campaign is over, head on over to the Crowdpac User Dashboard to see the donations you've received, as well as the analytics for your campaign. It's a great way to see what worked, and what could be improved for the next time around.
5. GoFundMe
If you're looking for a quick and easy way to start collecting donations, try setting up a GoFundMe campaign. All you have to do is write a simple, heartfelt plea on the topic you want to raise money for, select a funding goal, and hit "publish." From there, you'll start receiving donations from around the country. You can set up a GoFundMe campaign for just about any cause, and you don't even have to be a United States citizen.
However, while GoFundMe is a quick and easy way to start a campaign, it's not always the best option. Many people complain that GoFundMe just trims the edges off of legitimate campaigns, making them look more organized than they are. That might be a good thing if you want to inflate your fundraising numbers, but it can be problematic if you want to receive donations with a specific amount of money.
---
At the end of the day, no matter which political fundraising tool you choose, the most important factor is to have a good campaign. If you're willing to put in the effort, you can collect donations through any crowdfunding platform—even if you don't end up using it.
That's why it's more important than ever to have a great campaign. Your fundraising efforts should be focused on reaching your funding goal as quickly as possible while also appealing to your audience. The more your supporters like you, the more they'll donate.
---
Our Pick for Political Fundraising Tool: Donorbox
Top Pick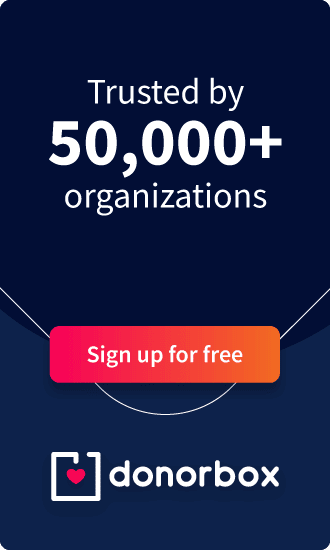 Donorbox
Start fundraising in 15 minutes (absolutely free)

Easy to the setup donation page
Lowest fees of just 1.5% on donations
Can start fundraising in just 15 minutes
No technical experience is needed
Hassle-free donation experience
---
Bottom line
Don't let the small size of your campaign get in the way of making it big. These top-notch political fundraising tools will help you connect with your constituents and solicit donations from all over the country. Put them to use and you won't be disappointed with the results.
Every campaign is different, and no two fundraising efforts will be the same. That's why it's important to experiment and use multiple fundraising tools. Find the ones that work best for you, and make sure to keep track of the results.
Once you've got your platform preferences down, you'll find that fundraising is a lot less stressful. You'll be able to focus on telling your story, rather than wondering how you're going to raise the funds.
Disclaimer: This post may contain affiliate links and we might earn a small commission on qualifying purchases at no additional cost to you. This helps us run this website and share more such valuable posts.