7 Reasons Why Fundraising for Nonprofits is So Important
Fundraising is one of the most crucial activities for any nonprofit. It enables nonprofits to provide critical services and programs, such as disaster relief, family counseling, youth employment and many more. Fundraising is an also considered as one of the important aspect of nonprofit management.
It pays for salaries, office expenses, and programs that are needed for their operation. The more money that is raised by a nonprofit the more good they can do with the world. This guide will offer insights into the basics of fundraising and its importance to the overall success of a nonprofit organization.
What Is Nonprofit Fundraising?
Nonprofit fundraising is the act of soliciting donations from a large group of people with the intention of donating this money to a nonprofit organization.
Fundraising activities include:
Volunteer recruitment and management

Social media campaigns

Event sponsorship

Soliciting donations from corporations, foundations and individuals

Nonprofit Grants
Crowdfunding
Nonprofit fundraising includes many responsibilities that are not just related to sourcing money. For example, fundraising also includes managing donor relationships, managing volunteer efforts and events, and more.
Fundraising should be seen as much more than just the act of soliciting donations. It's a way to build awareness for your organization while providing resources that will make your organization more effective in achieving its mission.
Why Fundraising is Important for Nonprofits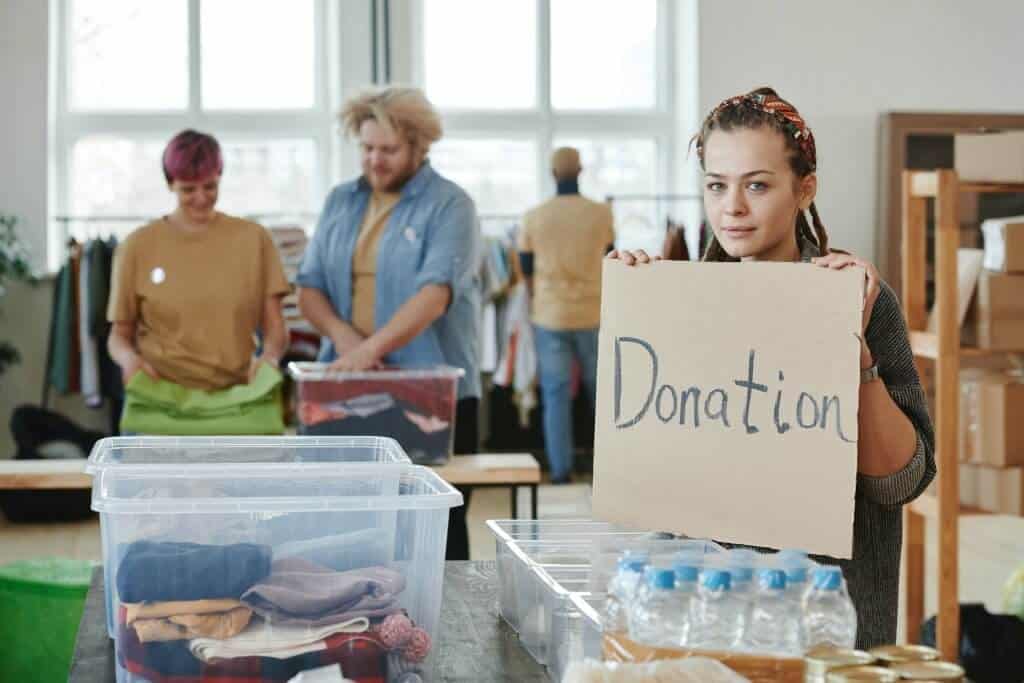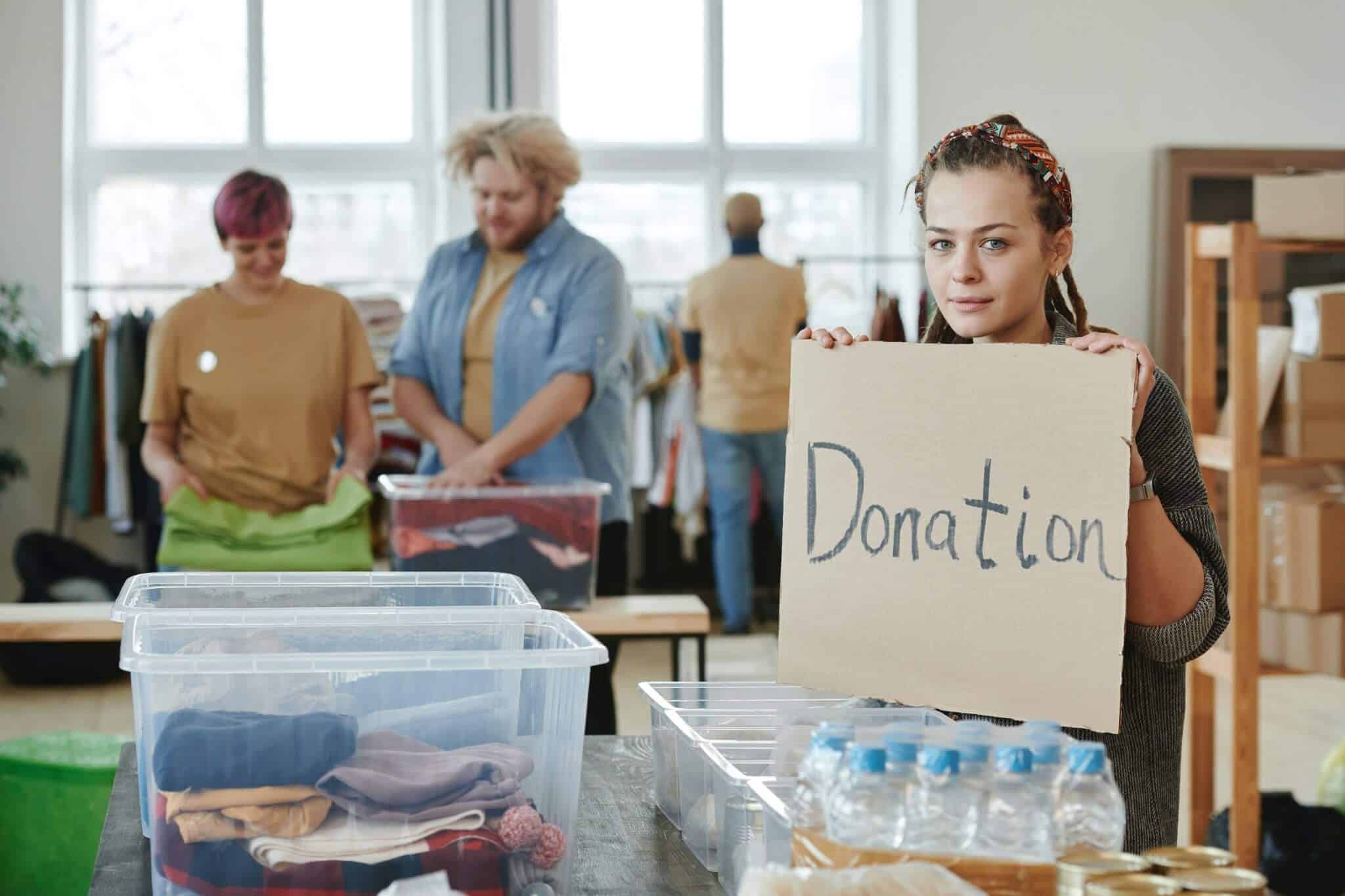 Nonprofits are, by definition, organizations that provide goods and services for the public good. Nonprofits don't generate profit to be turned into personal wealth for anyone in the organization. If a nonprofit generates a surplus, it must be put back into the organization or donated to a qualified charitable cause.
Fundraising is an important aspect of nonprofit management. Fundraising enables nonprofits to provide essential services and programs, such as disaster relief, family counseling and youth employment. In order to do this effectively, fundraising must be at the forefront of all non profit efforts.
Without fundraising, a nonprofit can't function as its primary goal is providing services to those in need. Nonprofits are most often funded by private donations from individuals, corporations, foundations and even governments. These donations enable nonprofits to provide basic necessities and support for those who need it.
7 Reasons Why Fundraising is So Important for Nonprofits:
[lwptoc skipHeadingLevel="h1,h2,h4,h5,h6″]
1. It pays for salaries, office expenses, and programs
Fundraising helps nonprofits continue their mission even when they are facing financial difficulties. Most nonprofits have a lot of expenses coming in each month, such as salaries for staff members, office rent, utilities, supplies, and other items needed for the operation of the organization.
Sometimes they are not able to cover all of these expenses with the money coming in from donations and grants alone; this is where fundraising comes into play. Fundraising allows them to cover these expenses when needed so that they can continue operating without having to cut back on staff or shut down altogether because of lack of funds.
2. Nonprofits need funds to make a difference in the community.
For a nonprofit, the more funds they have, the better they are able to make an impact in their community. They can develop programs that will help people with what's going on within society and focus less on money.
3. It provides an opportunity to engage with donors on a personal level
Through this process, nonprofits are able to grow and expand their outreach. Through the emotional connection that donors feel for your cause, they will be more inclined to donate funds in order to support it.
Furthermore, by creating a personal relationship with your donor base you can increase donations because the individuals who give money want opportunities for an increased level of engagement other than just providing financial support on behalf of themselves or their company.
4. Fundraising helps with brand recognition and increase donor loyalty
Fundraising events are one of the most effective ways to recruit donors, supporters, and volunteers. It is through these connections that a nonprofit can increase their brand recognition in an increasingly competitive world as well as develop long-term relationships with people who share similar interests.
Fundraising events are also beneficial because they give nonprofits an opportunity to make sure all aspects of service lines or projects they provide on behalf of the community or cause aligns with donor values so there's a shared understanding between both parties about what needs to be done for success
5. It creates awareness and interest in the organization's activities and projects.
It also gives participants the opportunity to make a difference in their community by contributing time and/or money to a good cause. Events help create a sense of community within the organization and it raises morale when employees see that the organization truly cares about its mission. Employees typically value their employer more after being involved with an event, whether as a volunteer or donor.
In addition, fundraising events allow organizations to make valuable connections within the community. They give people the opportunity to work with other businesses, affiliates of different organizations, student groups, and other passionate individuals that are committed to making an impact in the lives of others. These networking opportunities can lead to future partnerships and effective collaboration for larger projects that have the potential to benefit a greater number of people.
6. It allows donors to give back to the community, support a cause that they are passionate about
Whether a donor is an employee, a parent of a student, or even just someone who comes across an organization that they care about, fundraising events offer them an opportunity to stand out from the crowd and make a positive difference.
7. It ensures that donors can see the direct impact of their donations on the organization
Fundraising events provide donors with the opportunity to meet and connect with the organization's staff, volunteers, and other stakeholders. This allows them to see firsthand how their donations are helping others, which can increase their commitment to the work that they do.
Fundraising also helps organizations distinguish themselves from their competitors through the visibility that they receive at fundraising events. These events allow organizations to reach out to potential donors and supporters in an effective way that can help them grow their donor base over time.
Planning a Successful Fundraising Strategy
It is important to have a strategy in place before you begin to fundraise. Developing a fundraising plan may be easier if you are able to assess the organization's capacity and readiness for fundraising. This includes assessing available resources, the amount of time to dedicate to fundraising, and whether or not there is a support system in place for the nonprofit.
Asking the big question- what is your goal? What is the fundraising event for? Why should people donate? Is it a campaign or one-time event? These are all questions that need answers before moving forward with your fundraising plan.
For example, if your goal is long-term sustainability, your event would likely be more focused on building relationships with donors than raising money in one day. If you want to raise money quickly and efficiently, then an event that centers on incentives (like prizes) might work better.
What Type of Fundraising Strategy Should I Use?
There are many ways to raise money for your nonprofit organization.
Some of the most common fundraising strategies include direct mail, phone solicitations, personal appeals, telethons, online donations, crowdfunding, etc.
However, you must find the strategy that best fits your organization's needs.
For example, if you have a large staff with many volunteers, personal appeals and online donations may be the best way to go. But if you're a smaller organization with few people on staff and limited volunteers, phone solicitations might be the best strategy for your organization.
Conclusion
Nonprofit organizations rely on fundraising to support their mission and keep their organization running. Although fundraising can be time-consuming and challenging, there are many ways to make it easier. We hope that after reading this article you must have known how crucial fundraising is for your nonprofit.
To get started with online donations, we recommend Donorbox as a go-to fundraising software for accepting donations seamlessly.
Top Pick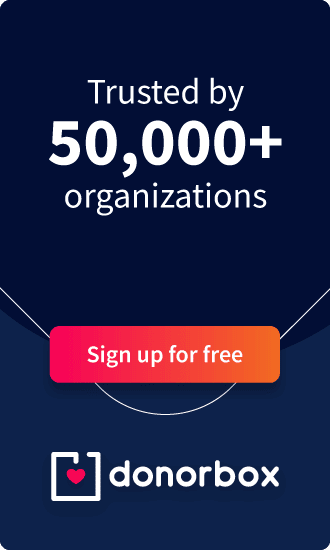 Donorbox
Start fundraising in 15 minutes (absolutely free)

Easy to the setup donation page
Lowest fees of just 1.5% on donations
Can start fundraising in just 15 minutes
No technical experience is needed
Hassle-free donation experience
Disclaimer: This post may contain affiliate links and we might earn a small commission on qualifying purchases at no additional cost to you. This helps us run this website and share more such valuable posts.