What Do Volunteers Do at Animal Shelters? A Look at the Role of a Volunteer
Animal shelters are one of the most important nonprofit organizations that need caring volunteers. The role of a volunteer at an animal shelter can be as varied as the animals they care for, but the goal is always to provide them with love and safety. It's vital that animal shelters are able to provide all aspects of care for their animals- which means volunteers are needed not only to socialize the animals, but also to care for them medically, help find homes for them, or even help take care of administrative tasks. This blog post will cover what you might do as a volunteer at an animal shelter.
Overview of Volunteering at Animal Shelters
Animal shelters are an important part of our society. They provide love and safety to animals who need it most. The role of a volunteer at an animal shelter is quite important. Whether you're helping socialize the animals, caring for them medically, or helping find homes for them- there are lots of ways your skills could help!
Some animal shelters have volunteer positions that require specific skills, like veterinary care or administrative tasks. Most of these positions are unpaid, but all of them will give you a fulfilling way to help out in your community. If you're thinking about volunteering at an animal shelter, take a look below for some activities you can expect once you enrol for it.
Here's what volunteers do at Animal Shelters:
[lwptoc skipHeadingLevel="h2″ skipHeadingText="What are the Qualities that Make for a Great Volunteer at an Animal Shelter?|How Can You Become a Volunteer at an Animal Shelter?"]
1. Preparing for the day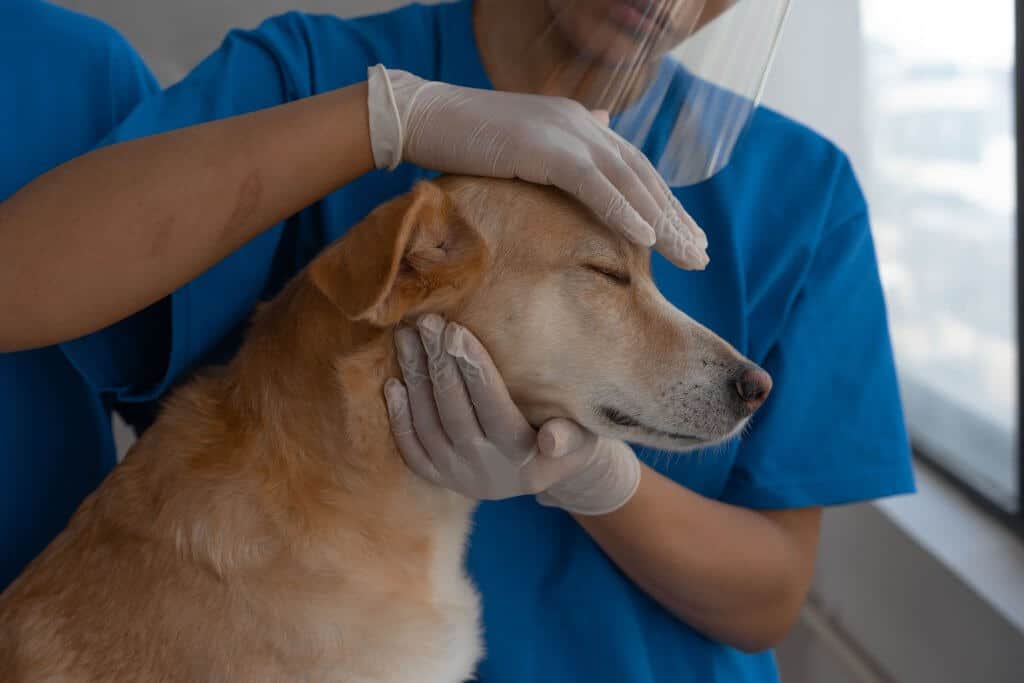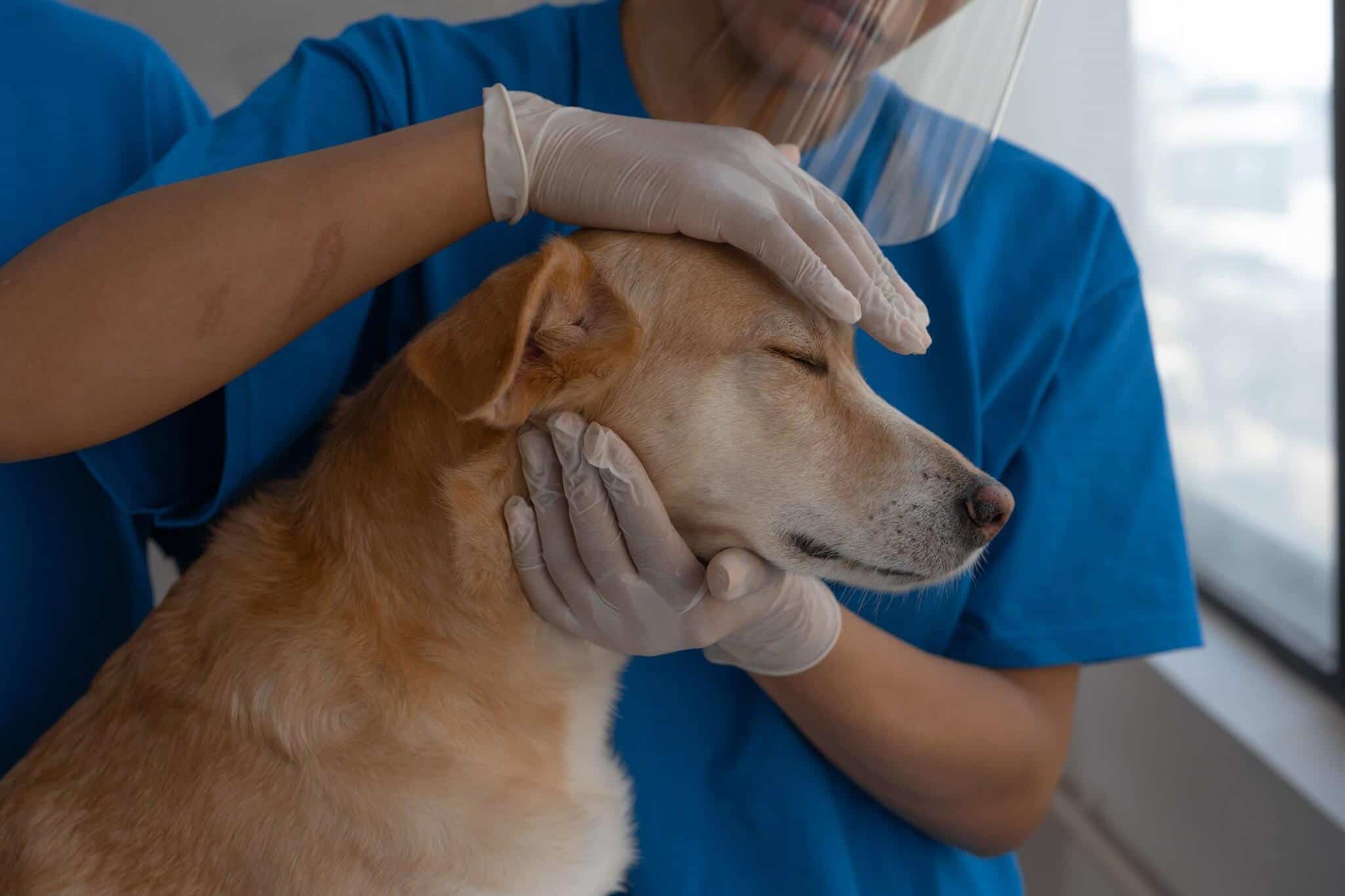 In order to prepare for the day, it's a good idea to have a general idea of what your responsibilities will be.
First, you should know which animals you'll be working with. Animals can be separated into categories- such as dogs, cats, or small animals- and each category may have different needs. For example, if you're volunteering with dogs, you might have to walk them during the day and feed them in the evening.
Next, learn about any health concerns associated with your type of animal. Some animals are prone to certain illnesses or ailments that require extra precautions when caring for them. In fact, some shelters will ask their volunteers to take a class specifically on how to care for certain types of animals!
Finally, if your shelter is taking part in National Volunteer Week (April 24-30), they may need additional help that week. It's a good idea to contact your shelter ahead of time and find out if they need anything from you this year.
2. Socializing animals
One of the most important things a volunteer can do is to provide a loving, safe space for the animals. This may be by providing a comfortable place to sleep, or by giving them some time out of their cages for exercise and companionship.
This is where you come in! Volunteering at an animal shelter can be rewarding because you get to spend time with animals who are waiting for adoption. As an animal shelter volunteer, you might socialize animals one on one or in small groups. You might also help maintain their living spaces by scooping litter boxes, washing dishes, picking up toys, or running errands.
When it comes to socializing animals, there are many ways that volunteers can participate- not just petting them!
3. Cleaning up after animals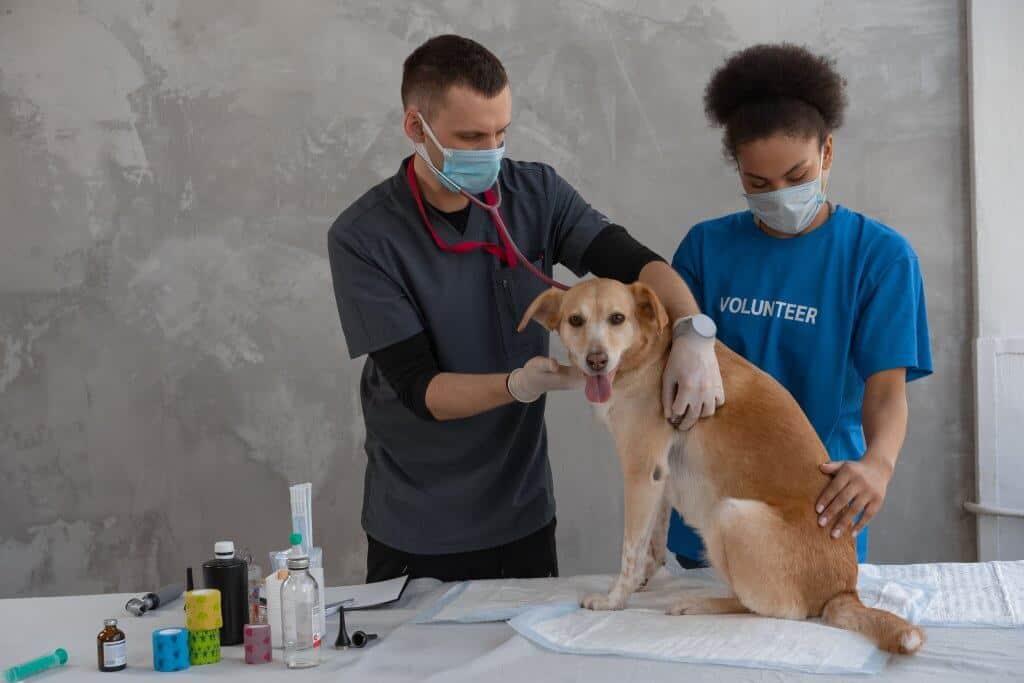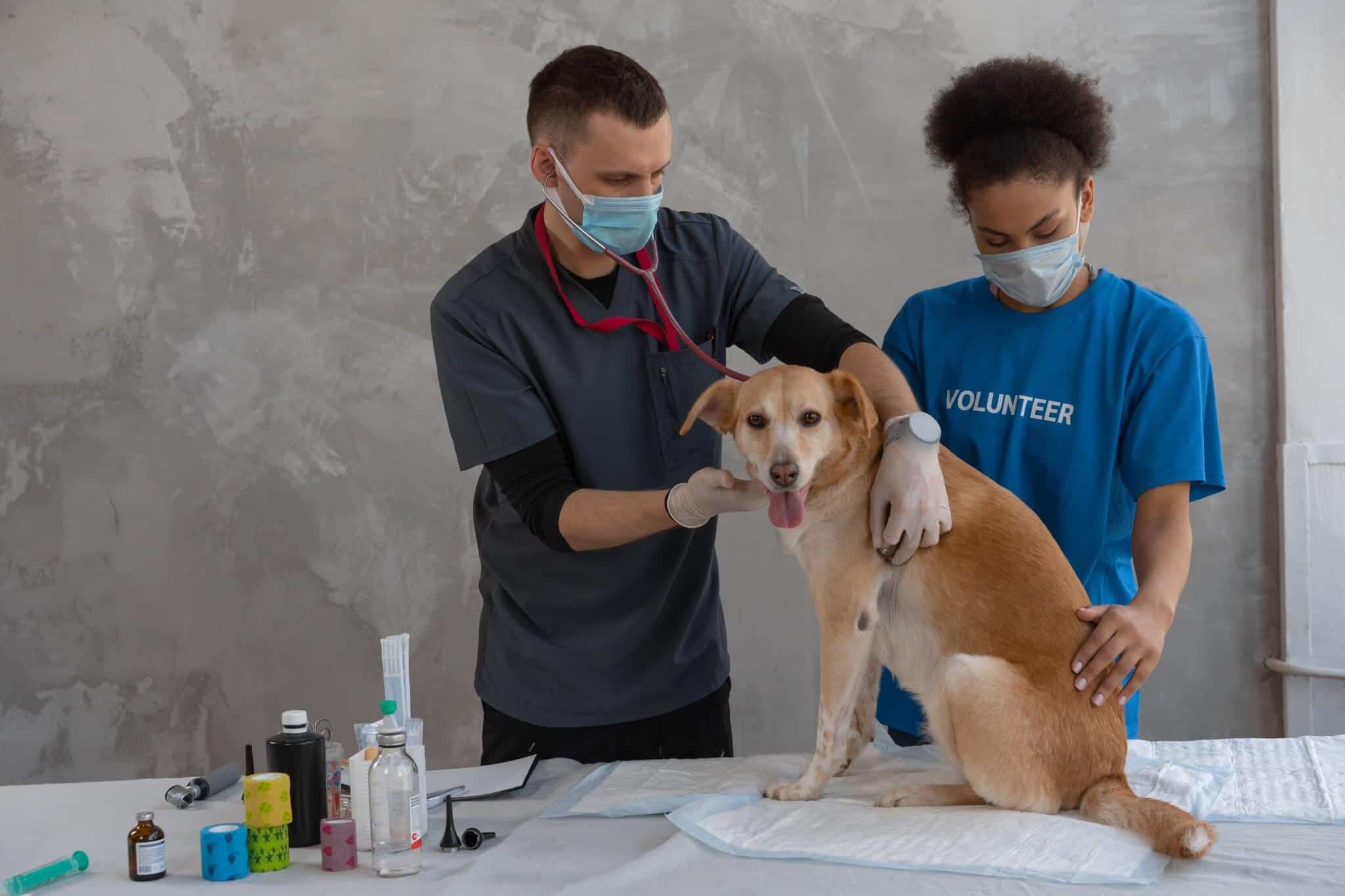 One of the most important duties volunteers at animal shelters will carry out is cleaning up after animals. This includes disposing of animal waste, washing dishes, and doing laundry.
Volunteers will also be responsible for cleaning cages. If you're volunteering with cats or dogs, you'll be expected to scoop out the litter boxes and refill them as needed. For other animals, this may mean hosing down cages or scrubbing them with a brush and soapy water.
There are many other tasks that can go into caring for an animal shelter's inhabitants- from helping locate potential adopters to updating databases with information on each animal in the shelter- but no job is more essential than keeping things clean!
4. Helping find homes for animals
One of the most important jobs for a volunteer at an animal shelter is working to find homes for the animals who need them. Many shelters have adoption counselors, but they often need extra help from volunteers.
Some volunteers will work with potential adopters to answer their questions about a particular animal and make sure that they're a good fit for that animal. Others may prepare an animal by spaying or neutering it and getting them ready for the adoption process.
Volunteers may also be tasked with creating adoption profiles for animals, taking pictures of pets, updating information on social media pages, or posting flyers around town. Volunteering at an animal shelter means you would be helping these animals find their forever homes!
5. Looking after administrative work
As a volunteer at an animal shelter, you'll be able to work on tasks like filing, data entry, or general office work. You could work on marketing and communications tasks like writing newsletters or marketing materials. You might help with fundraising, event organization, or even management tasks like accounting.
No matter your area of interest, there will be opportunities for you within the shelter to put your skills into practice and make a difference!
6. Administering medication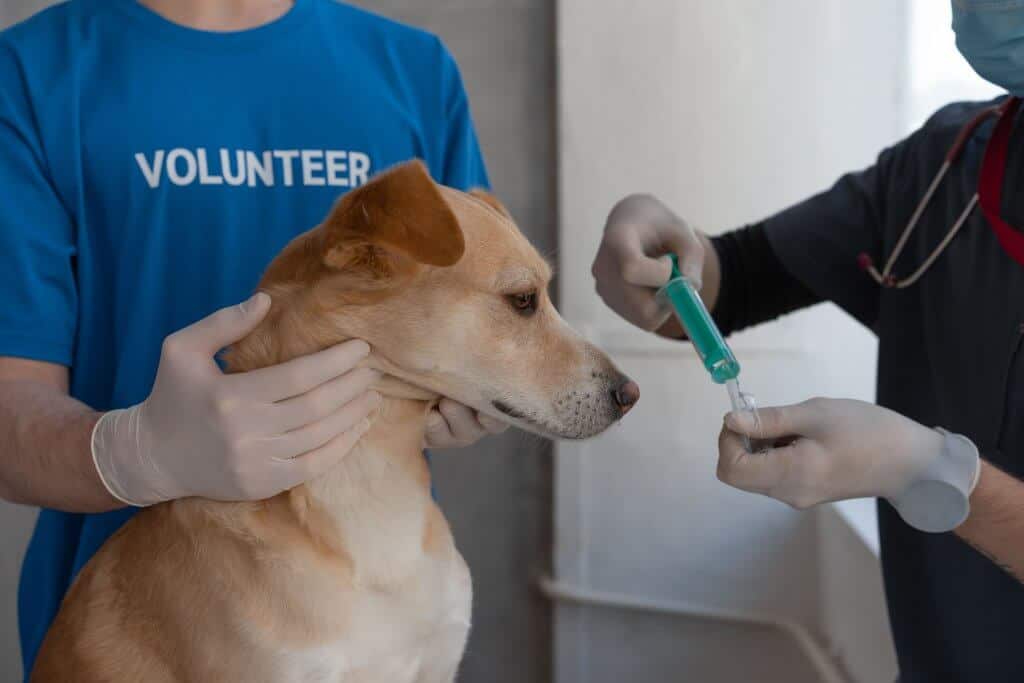 Administering medication is one of the most important roles of a volunteer at an animal shelter. Animal shelters typically have some animals that require daily medication, and volunteering your time to help with this task can make all the difference.
Typically, when it comes to medicine, you will need to administer the medication in liquid form. This means that when you volunteer at an animal shelter where animals receive liquid medications, you may be asked to draw water into a syringe and add the correct dose of medicine (which will vary depending on the animal).
Once you've added the necessary dosage of medicine, you'll need to hold the syringe in place until it empties and all of the liquid has been absorbed by the animal. You'll also need to make sure that each syringe is capped and disposed of properly (i.e., in a sharps container or something else that will prevent contact with another person).
---
What are the Qualities that Make for a Great Volunteer at an Animal Shelter?
No matter what role you're interested in, it's important to consider some qualities that will make you a great volunteer.
Ability to work with all types of people: Whether you're working with children at an afterschool program or interacting with customers at your local coffee shop, it's important that you're able to get along well with others. This is even more essential for volunteers who will be handling different types of animals who may react differently to new people.
Eagerness to learn: Animal shelters often provide training sessions for volunteers so they can do their tasks safely. This means if you want to work closely with the animals, you'll need basic safety training on how to handle them properly while caring for them medically. If you're interested in volunteering in another capacity like fostering an animal or helping find homes for pets then there may be other trainings required depending on the role.
How Can You Become a Volunteer at an Animal Shelter?
Animal shelters are always looking for caring volunteers. If you want to become a volunteer, you could start by contacting your local animal shelter and asking about their volunteer options. If you don't know where your nearest animal shelter is, go online and look it up!
Each animal shelter will have different requirements for becoming a volunteer, so it's important that you know what they are before you begin the application process. For example, some shelters require that volunteers complete an orientation session before they can work with animals on their own, while others just require that volunteers submit an application form and resume.
Oftentimes prior experience isn't required; however it's important to be aware of the background check policies. Some shelters may ask for copies of your driver's license or social security number as well as proof of your address like an ID card or utility bill.
You may also need to fill out an application form with personal information including your name, contact information, education level, past experience, and references. Your application will then be vetted by the shelter staff before you're contacted if they're interested in scheduling an interview with you.
Final Thoughts
Volunteering is a great way to make a difference in the lives of animals, but it's not for everyone. If you are passionate about animal welfare, are driven to make a difference, are able to do the work without asking for compensation, and are able to commit to long-term volunteering, then animal shelter volunteering might be for you! Also, as a volunteer, if you help your animal shelter raise funds, that would just dramatically help your organization to acheive the mission for the year.
But if you can't stay committed to the time commitment or budget commitment, then don't worry. There are plenty of other ways to get involved in animal welfare. Find what best suits your time and budget and go for it! The animals will thank you.