Top 8 Best Swimming Charities To Support This 2023
Do you enjoy swimming but have never given any thought to helping others by doing so? Or maybe you are an avid swimmer looking for a new way to help those in need. If you love the water, perhaps supporting one of the top swimming charities as an avid swimmer may be the perfect opportunity to give back while keeping your passion alive.
In this article, we will go over some of the top swimming charities that are currently operating and how you can support them. There are plenty of ways to give back as a swimmer and help those in need while keeping your passion alive. Whether it's donating time or money, there is something that will work for everyone. Read on to learn more about the top swimming charities (in no particular order) that will let you help others while also keeping your love for the water thriving!
8 Best Swimming Charities to Donate to:
1. YMCA of Great Britain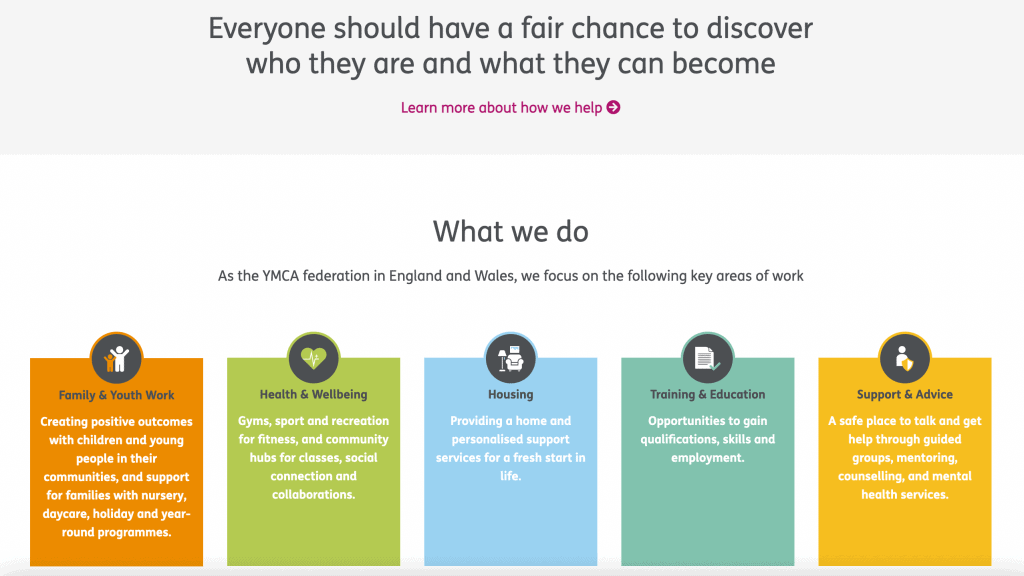 The YMCA of Great Britain is a charity that works to improve society and develop people of all ages, genders, and backgrounds. They provide life-changing programs for young people, seniors, families, and individuals to help solve social issues that people face today.
The YMCA is also the largest provider of swimming lessons in the country, providing swimming lessons to over 250,000 children annually. When you donate to the YMCA, you directly contribute to their swimming lessons program, allowing them to teach more children to swim! The YMCA holds thousands of swimming lessons annually, helping children of all ages learn to swim.
Their swimming program also includes adult swimming lessons, water fitness classes, and learn-to-swim programs for children with disabilities. Swimming is an excellent way for children to stay active, healthy, and safe. The YMCA's swimming lessons help children build confidence and gain the skills they need to be safe in and around water.
Here's why the YMCA stands out:
It is the world's oldest and largest youth charity.
They operate in 120 countries and have helped 65 million people.
You can donate to YMCA here.
2. Michael Phelps Foundation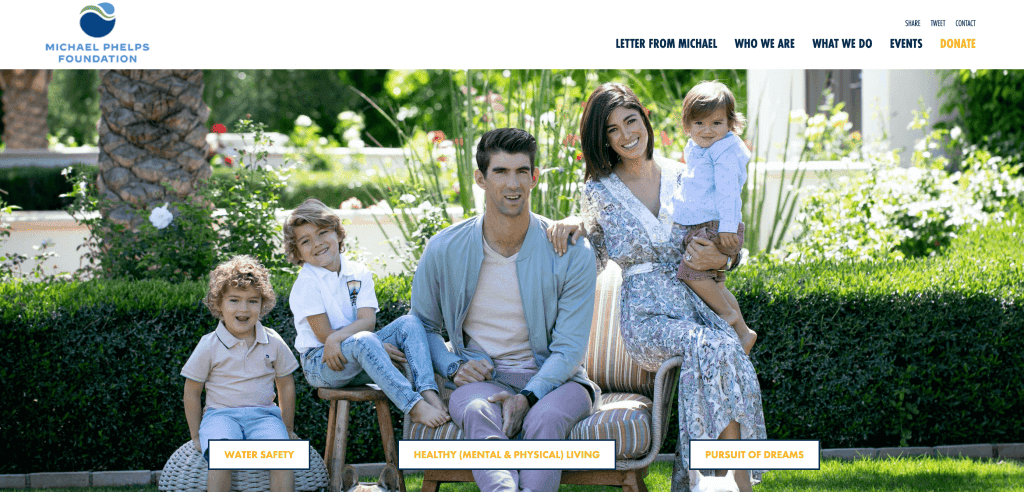 Olympic Swimmer Michael Phelps started the Michael Phelps Foundation. The foundation's primary goal is to promote water safety, drowning prevention, and learn-to-swim programs to children. The foundation also aims to help young people overcome challenges in their lives to achieve their full potential.
They have a signature program called IM. It was developed in partnership with Nemours KidsHealth.org
The IM Program consists of a multi-faceted offering of learn-to-swim, recreational aquatic activities, organized swim training, health, wellness, and goal-setting programming – Source.
Here's why the Michael Phelps Foundation stands out:
More than 100k students have benefitted around the world.
It also has a Platinum seal of transparency by Guidestar
You can donate to Michael Phelps Foundation here.
3. Black Swimming Association (BSA)
The BLACK SWIMMING ASSOCIATION (BSA) is a non-profit organization that promotes swimming and water safety amongst Africans, Carribeans, and Asian communities.
BSA runs a learn-to-swim program, swimming events, and swim exhibitions. BSA also hosts an annual championship event, the Black Swimming Championship, which is an event that promotes racial unity and promotes swimming and water safety.
BSA also focuses on helping underprivileged children and youth by providing them with swimming lessons, swim gear, and scholarships. BSA relies solely on donations to support its operations. If you would like to contribute to BSA, you can make a donation, organize an event, or become a volunteer!
4. USA Swimming Foundation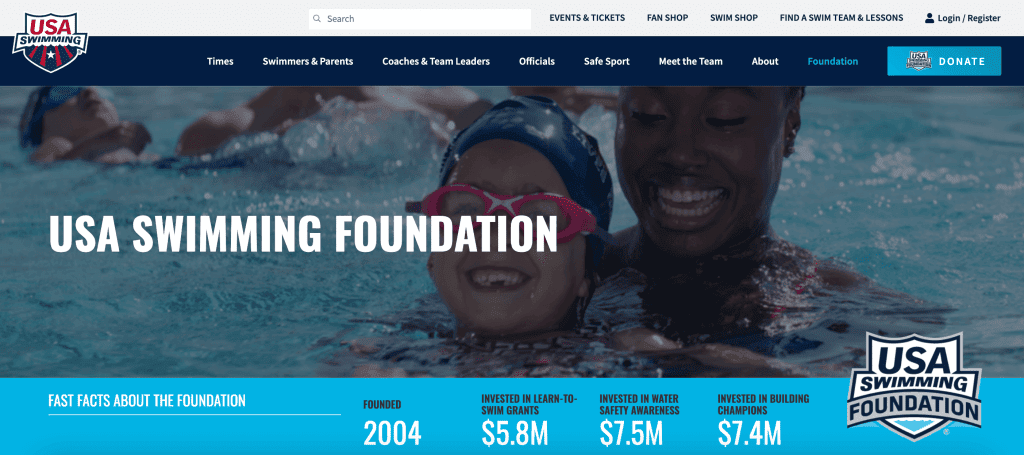 The USA Swimming Foundation was created to inspire a lifetime of aquatic participation and promote water safety. The USA Swimming Foundation strives to accomplish this by awarding financial and technical assistance to aquatic organizations, funding lifeguard and swim instructor training, promoting aquatic programs for people with disabilities, and hosting swimming events.
The USA Swimming Foundation is widely known for hosting an Olympic-style swim meet called the Speedo Grand Prix. This event is held in a different major city every year and attracts the top swimmers worldwide. Speedo has been the title sponsor of this event for over 30 years, hence the name. The proceeds from this event go towards benefiting the USA Swimming Foundation.
Here's why the USA Swimming Foundation stands out:
$5.8M invested in learn-to-swim grants
$7.5M invested in water safety awareness
You can donate to USA Swimming Foundation here.
5. Swim with Mike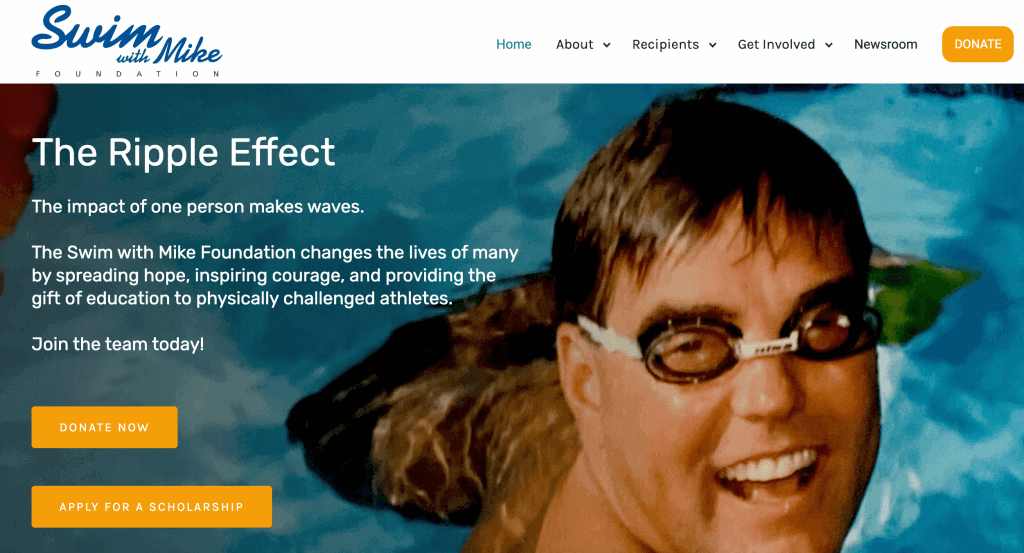 Swim With Mike is an organization started by Michael Phelps' former swim coach, Bob Bowman. The primary goal of Swim With Mike is to promote water safety, drowning prevention, and learn-to-swim programs to children.
The organization also aims to help young people overcome challenges in their lives to achieve their full potential. Bowman started Swim With Mike after witnessing many preventable deaths of children due to not knowing how to swim.
The impact "Swim with Mike" has had over the last 40 years has been astounding.
Here are some mind-blowing figures of how this nonprofit benefits the swimming community.
41 years since inception
$26 million raised
Scholarship recipients: 271
Universities attended: 142
Active in 47 states
6. Level Water
Level water is a UK-based charity focused on improving the lives of children with disabilities through the power of swimming.
They organize some of the most iconic events under "Swim Collective". Event names are: the Dart 10k, Bantham Swoosh, Bantham Boomerang, and Hurly Burly. These swim challenges range from 6km to 12km in length.
The profits made during these events are passed to the charity "Level water"
7. Swim Strong Foundation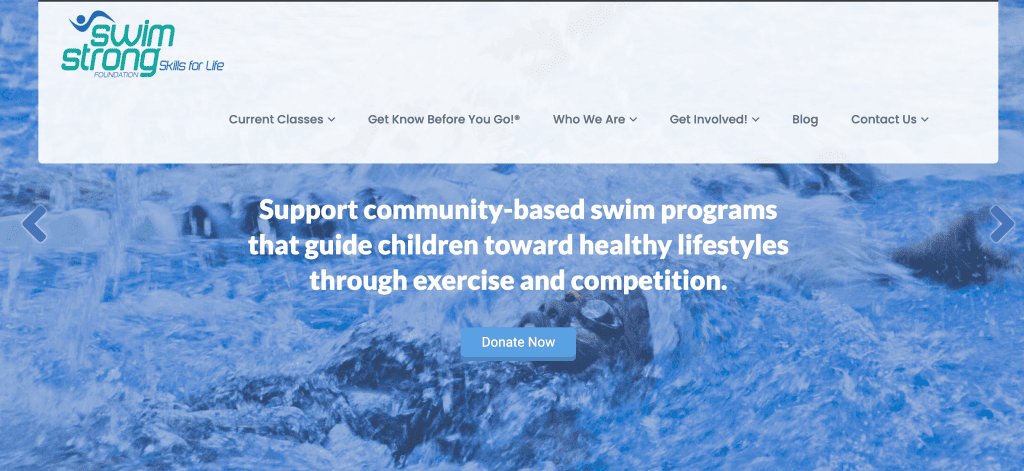 Swim Strong Foundation is a 501c3 (EIN 37-1526132) volunteer-run swimming charity.
The Swim Strong Foundation was created to promote water safety, diving, and swimming amongst young people in the UK. Swim Strong's mission is to reduce the number of drownings by promoting water safety and swimming amongst young people through various programs and initiatives.
Here's why Swim Strong Foundation stands out:
Taught more than 10,000 people how to swim
They have provided more than $1 million in free swim lessons to families in need
238 school children joined competitive swim teams, 96 became junior instructors, 113 joined H.S. and college teams
8. Starlight Super Swim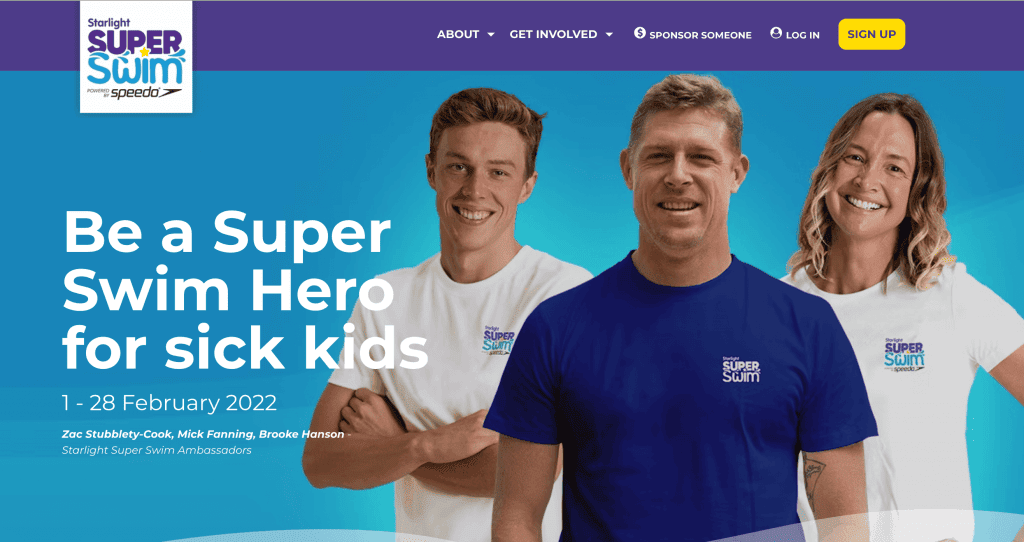 Super Swim was created to promote Australian youth's water safety, swimming, and diving. They are part of Starlight's Children Foundation, a registered charity in Australia.
Here's why Super Swim stands out:
$2.6M raised so far for swimming-related activities
6093 swimmers participated
Finalist in 2020 at the National Awards for Excellence in Fundraising
More than 80,600 sick kids helped
Many Olympic gold medalists are their ambassadors
Final Thoughts
We hope this comprehensive list of the best swimming charities will help you donate and contribute to the swimming community and children. Note that the list of swimming charities above is not in any particular order. Feel free to check out their websites, their core mission, and vision and help them in whatever ways possible, either via donations or being a volunteer.
Bonus Resources on Swimming Charities
What are swimming charities, and how can you help them?
Swimming charities are organizations dedicated to raising money for swimming pools, equipment, and other facilities that support the growth and development of swimmers. These groups typically receive donations from individuals who want to support their local pool or school, but some may also receive funds from corporations or government agencies.
Groups may charge an annual membership fee, allowing donors to sponsor a swimmer or family member by providing financial assistance in exchange for services rendered.
Other methods of getting involved are volunteering at one's local pool or donating money directly to the charity. These organizations rely on volunteers to maintain facilities, assist with fundraising activities and recruit new members. Many swimming charities also provide educational programs and resources to help people learn how to swim, including swim lessons, open water events, and instructional videos.
Can a swimming club be a charity?
To receive tax-deductible donations, a swimming club doesn't need to be a charity. However, if the club can show that its activities provide direct public benefit, it may be eligible for tax-deduction donations.
A charity organization must have 501(c)(3) status with the IRS to make tax-deductible donations. A charitable purpose or goal must also exist for the organization to receive tax-deduction donations. For UK-based clubs, one must enroll in the Charity Commission.